You have decided you need storage, you have picked the self storage facility you're using, and you have even determined the size storage space you need. Now what? This question can be daunting for some customers especially if they have never used storage before. The process of renting a storage space is in fact very simple and takes on average no more than half an hour.
1) Make sure you see the exact storage unit you're renting. Every unit will be slightly different and one may suit your needs much better than another. Once you've seen the storage space and are completely comfortable with what you're getting, you can return to the self storage facility leasing office to complete the rental agreement.
2) Begin your lease or rental agreement on whatever day is convenient for you. You can have the self storage facility set your move in date for a future date. Getting this out of the way means less time wasted when the items are actually moved into the unit, especially helpful if your movers are charging by the hour.
3) Provide the storage facility with personal information, such as your name, address, phone number and email address, along with photo identification. Your personal information is entered into the storage facility's computer system. Your ID will either be photocopied and stapled to the lease or scanned into the facility's computer system.
4) If the self storage facility you are using has access gates, you'll be assigned an access code. Keep this code safe; do not give the code to anyone you would not want to have access to your belongings.
5) In addition to the lease, most facilities have some type of insurance sign up form. These forms allow a tenant to purchase different amounts of insurance as needed from a third
party insurance company. You pay the self storage company and they pay the insurance company. Any charges for insurance are in addition to the rental rate charged by the storage facility. Remember, self storage companies do not insure your belongings while they are in storage.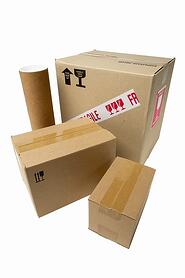 6) At this point you also have the option to leave a credit card on file to pay the bill each month. You may also opt to have an invoice sent each month, either by mail or email.
7) The storage facility will then generate a lease that contains the personal information you provided. All you need to do is verify the information, read the lease, and sign or initial as
indicated. Typically, storage facilities require each tenant to give a brief description of the items that will be stored. As you read over the lease, make sure to note how long the lease lasts. Almost all self storage facilities offer month to month leases.
8) Once you've signed the lease, you'll be asked to make the first payment. This payment will include the first month's rent and some type of administrative fee. This fee is a one-time fee that is paid on the day the lease is signed and usually ranges from $10-$20. You need a lock for the unit, and if you don't already have one, you can buy one now.
9) The storage facility will provide you with a copy of the lease, a receipt for what was paid, and your lock if you purchased one. A facility will often give you a map of the property with your unit clearly marked.
10) It is recommended you use your access code immediately, and place your lock on your unit.
And that's it!
If you're looking for self storage in Atlanta or have some questions about these steps, please give us a call.