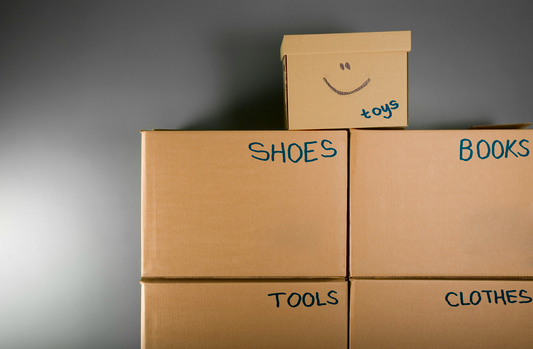 Packing and boxing things up for moving into a self storage unit can get messy. We want to help make it easy on you. So we've polled our employees and put together out best storage tips and ideas.
It may seem obvious, but always use sturdy boxes. You can put more in each box as well as stacking them higher in your storage unit, saving you valuable space.
Placing Styrofoam plates between your dishes is a great way to protect them as you move, plus they can be reused later.
Be careful about what you choose to store. Scented candles, household cleaning chemicals, lawn fertilizers and the like can all leave odors in your items that you may not appreciate.
When possible, avoid using plastic bags to store items. Not only will they prevent you from stacking, bags they can also trap moisture.
Many people are unaware that boxes for clothing, called "wardrobe boxes" are sold at most packing supply stores. If you plan to store clothing for a long period of time, these boxes can prevent hard to remove creases and pricey dry cleaning bills.
When storing artwork, consider wrapping it in acid free paper found at most art supply stores.
Always store glass table tops, artwork and mirrors vertically rather than flat.
If you live in an arid climate, consider conditioning leather items such as couches and clothing. This can help protect them when they are not in use.
If you are storing bicycles, motorcycles or other machinery be sure to lubricate any areas that might be prone to rust.
Don't forget to label your boxes! Check out our free labels, click here.
And most importantly, take a few moments to plan how you want to organize your unit. Place items to may need access to towards the front and leave enough room for you to walk into your unit.
Anyone else have other great Storage Tips? Please leave a comment below!
Read More