Once you've made the decision to use self storage, which type should you choose? Here are the four basic types of storage from which to select, along with the reasons to use each.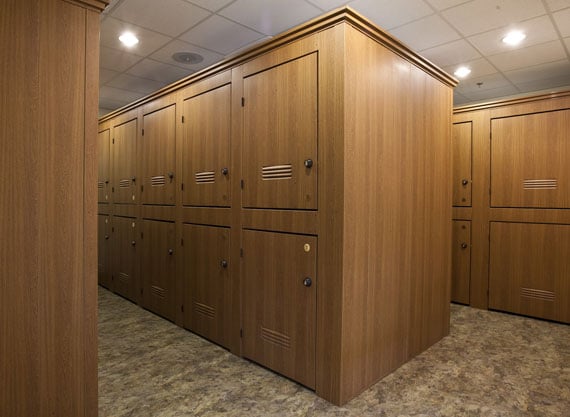 1) Climate-Controlled Self Storage
Such storage is available within all-enclosed buildings with multiple levels, offering spaces between 25 and 300 square feet. All spaces are temperature and humidity controlled, access is carefully limited to authorized users, and the entire building is secured and closely monitored with multiple high-defintion security cameras per floor. You have regular access to your things, any time from early morning through late night, and have the advantage that the storage environment is similar to that inside a well-kept home or office. Some companies even have special wine storage units, with precise temperature and humidity control needed for optimum preservation. You can add to or retrieve from your storage collection an unlimited amount of times. Delivery and retrieval of your things is aided by use of freight elevators, pull carts, dolleys, readily available packing supplies, and even complimentary use of moving trucks. Good examples of items to store in a climate-controlled storage facility are upholstered furniture, electronics, collectibles, wine, precision tools, family heirlooms, important documents and clothing.
2) Non-Climate Controlled Self Storage
This is offered by companies such as A Storage Place, and is sometimes a bit less expensive than climate-controlled storage. Non-climate controlled storage is most typically a multiple-row set of what are in essence, garages. Availability access is similar to climate-controlled storage. You may be able to drive a moving vehicle up to the door of the storage unit. The disadvantage is that your space is not cooled in the summer or heated in the winter nor is the humidity controlled. This can be significantly damaging to anything made of paper, wood, fabric, certain metals or other sensitive materials. Good examples of such items to store here are outdoor furniture, heavy tools, sporting equipment and automobiles.
Businesses such as PODS offer this type of storage. They deliver a container to your home or business. Once filled, you call them back to pick it up and store it in their warehouses. Access to belongings is limited until they are returned to your location, and climate is not controlled. Such storage is ideal for items not needing climate control and when repeatable access is not needed.
4) Information Management Service
Iron Mountain is a typical example of such companies. They pick up files at your location and transport them to their climate-controlled storage warehouse. Boxes are return delivered upon customer request. Items available to store are limited mainly to paper files. They do not store items such as furniture and equipment.
Not all items require the same level of storage. Making the right decision about which type to use gives your things the proper level of protection at a fair price. Making the wrong decision can waste your money and leave your things unprotected.